A recent random conversation got me to thinking about random exchange models in economics.
Consider the following game. N people start off with a total amount of money M, so m = M/N per person. Moves are made according the cadence set by the game clock. At each move two players are selected at random. Player A transfers an amount of money m to player B. Unless, of course A is broke: no debt in this game!
The question is: what happens in the long run?
I had misremembered the game, thinking that one player would accumulate all or almost all of the money. The actual outcome is much more interesting. In the long run, the distribution of wealth converges to what is known in physics as the Boltzmann-Gibbs distribution:
The probability of having an amount of money m is proportonal to exp(-m/T) for some constant T proportional to the average amount of money per person in the economy. Why the connection with physics? Boltzman and Gibbs found that in an ensemble of interacting particles obeying certain rules, the probability of being in energy state E is proportional to exp(-E/kT) where T is the absolute temperature and k is Boltzmann's constant. The absolute temperature scale K is like the centigrade scale C, except that the zero point is -273.16 degrees C. Very cold!
The standard example of the Boltzmann-Gibbs distribution is an ideal gas.
Having remembered the rules of the game, I decided to make a little game that I could play with. And think about. How fast does the initial distribution of money change from perfect equality to a stationary distribution? (A distribution that does not change with time, even though stuff still happens, i.e., money is still exchanged.) What would be the effects of taxation? How does the Gini coefficient (a measure of inequality) change with time and with change of tax policy? Etc.
Below is a screenshot of the game, written using Evan's Elm Playground. You will find the game at jxxcarlson.github.io. The code is at github.com/jxxcarlson/small-economy.
The random exchange model is, of course a radically simple (and also controversial) model. Nonetheless, it is one that we can learn from. It is often better to have a simple model whose principles are clear that we can compare with reality and argue about intelligently than a very complicated model whose working principles are hard to reason about.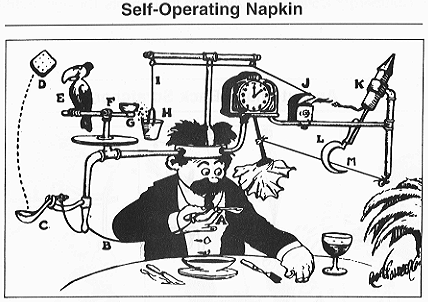 Note. While the theory of the random exchange model is subject to debate, its agreement with real income or wealth data is excellent — except for the "fat tails" of very high income/wealth. For the tails, the data fit a power law, something observed many years ago by Pareto (1848-1923) and discussed more recently in Yakovlenko 2022. See also Gosh et al, Biswas et al
As a recovering academic, I could go on and on about this, but I'll leave further discussion to the comments.